Powder Coating Solutions for Exhibition Equipment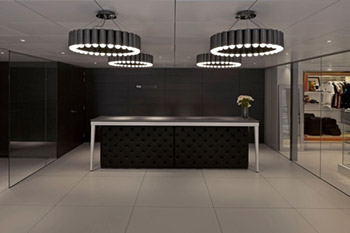 Batchglow are experts in the coating of constructed fabrication utilising MDF solutions for exhibitions and trade shows.
What set this company apart from other suppliers is their 'can do' attitude, engineering/industrial background and 35 years in the industry.
Powder coated MDF products for trade shows and exhibitions are:
Visually attractive
Lightweight
Cost effective
Vibrant in colour/texture
Fire resistant
VOC free
Hardwearing
Partitions can be used to create individual display areas or enclosed meeting rooms with good insulation characteristics, an added benefit is stands, booths and partitions can be quickly packed away and reused.
The smooth coated surfaces are ideal for displaying:
Corporate branding
Company logos
Personalised messages
Sales pitch
Photographs
Images
The list of available colours is almost limitless, they include:
RAL
British Standard
Pantones
In addition the company can provide metallic or speciality finishes if required.
Batchglow have the ability to turn-round products in a timely, professional manner. Large runs on products are easily achieved.
If you would like more information on powder coated trade show or exhibition equipment, please call 01909 563051. Alternatively you can email info@batchglow.co.uk/sales@mdfcoaters.co.uk.